Here when you need us.
Quality you can trust.
Flexible & Easy

Experienced Teachers
Play Based Education
Ages 6 weeks & UP 

(TriCities 30 months & UP)
Visit one of our current locations:
Looking for a Dino Drop-In near you? Dino Drop-In is now offering licensing and franchising opportunities across the US.
Before School, After School, Preschool…Drop-In, anytime!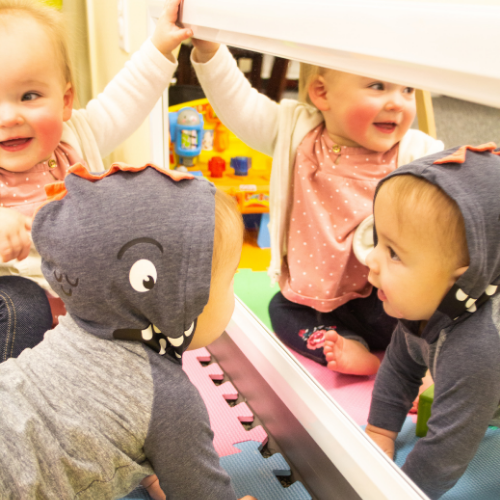 At Dino Drop-In, the fun starts the minute your child walks, or runs through the door. Whether your child is staying for a few hours, a day, or you need an ongoing flexible solution, you can register online via our parent portal. Dino Drop-in provides a flexible, secure, fun environment and our staff take extra care with supportive contact at drop-in and until your child is ready to make some new friends. Our aim is for your child to have fun with our engaging curriculum, helping them feel relaxed and secure in our environment is the best way to achieve that goal.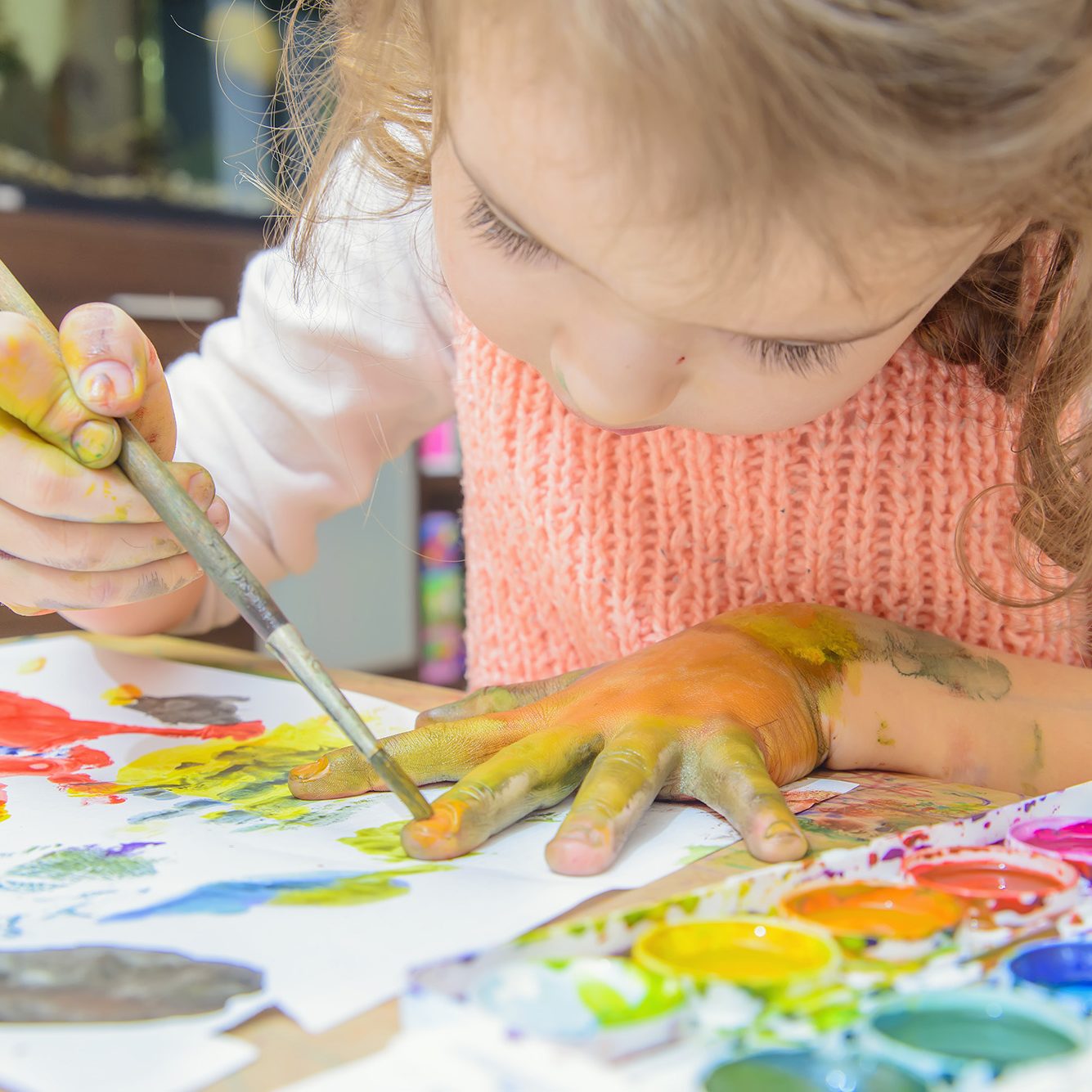 Dino Drop-In's Preschool delivers a mixed age curriculum that brings out the best in your child. Our program is structured into short sessions throughout the day that allow your child to get the most out of every learning opportunity, without the risk of boredom. There is also ample time for unstructured play built into the curriculum to foster creativity, problem solving, self-regulation, and independence.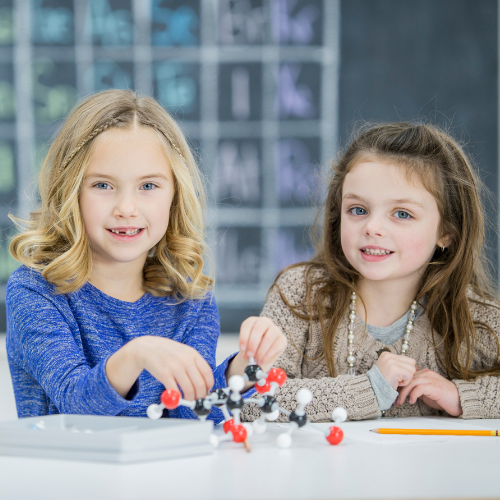 To better serve families with older children, Dino Drop-In developed an after school and summer camp program, Jurassic Lab. We have great homework help, math & science activities, an interactive floor for large motor fun, and camps perfect for kiddos in 2-5th grade!
Keeping your little Dino happy & healthy is our priority.
Every day we evaluate children entering our centers with our Daily Health Check. Our teachers are so great at it, you may not even notice.
Our Temporary Health Precautions are used during times of increased risk at specific locations. Learn more here or call your local center for more information.
From One of Our Parents
"Lifesaver!! I feel so very thankful that this is now an option for us! And the staff is absolutely amazing!! My kids loved it and felt at home there. I love how everything is set up and the activities they have to offer. My kids are already asking to go back". 
Dino Drop-In has several learning centers to choose from….with more coming soon!
As a parent, we know how precious time with your children is, that's why the teachers at Dino Drop-In learning centers make the most of every minute by providing your children with quality fun and a focus on play based education. With dynamic classrooms that expose your child to academics, social/emotional development and physical education, we allow your child to grow and develop at their own pace, in a nurturing and inspiring environment.
At Dino Drop-In, you get the reassurance of qualified teachers and an engaging, yet structured program, without needing to commit to full time hours or provide notice of attendance. A drop-in learning center is based on flexible delivery of services, our structure ensures that we can cater to parents who need occasional help and those with occupations that require work outside of traditional 9-5 hours. So, if something pops up on your schedule, we can help with your children and give you one less thing to worry about.
Come in to one of our five fun-filled learning centers for an obligation free tour and see for yourself. Dino Drop-In learning center is not your average drop in daycare; we deliver curriculum for social/emotional, cognitive, physical, and communication development. We pride ourselves on instilling a love of learning in each child.
Franchise Opportunities
Join the Dino Team and be part of something bigger!
For more information please call Jessica Dehn at
406-624-6150  
Join Us
Jenifer Schimbeno
2019-03-28
I cannot say enough great things about Dino Drop In. As a first time mom I have felt so relieved to have a place where we can take our daughter and know that she is in good hands. Thank you to the owner and the staff in always making us feel so comfortable to know our daughter is well taken care of in the hands of your team.
Terrible place. My daughter came home with a wet diaper every time but pretty bad too like she had been sitting in it for hours. They just pretty much leave the kids in a gated off room. The workers are inattentive and just don't even seem qualified to work there. Do yourself a favor and find somewhere else. I wouldn't recommend them if you paid me.
Maria Kuklinski
2018-10-01
Kiddo loves it. Great staff, safe and reliable. Highly recommend!
Shania Cabizares
2018-06-29
So this was my very first time taking my son to daycare or a babysitter, ever. I honestly was pretty nervous. After seeing how they interact with other children and my child himself, I know choosing this place was my best choice. You never have to worry about them not paying attention, if it's clean or not and the fact that you get to watch your child on their live camera anytime really comforts me knowing my son is in good hands. I would recommend this place to anyone. Very impressed 🙂
Don't rely on the website information or the online reservation system. If you make a reservation and they decide to close early they do not contact you. Call them directly to check and recheck your reservation if you don't want your plans ruined.
Carolyne Biwott
2017-05-10
beautiful place our son enjoy being here
Ashley Kloster
2017-02-11
Clean, fun, bright environment! My kids love it here.
Chantelle Lewis Formerly Sanchez (Aangel)
2016-12-10
We were at a local Montessori school and my 2 year old was really unhappy at drop and pick up. We started at Dino drop in and my 2 year old loves it. Also, I only pay for the hours we use, not per month. The space is really clean, bright and beautiful.
Rebecca Hammerquist
2016-08-03
I LOVE THIS PLACE for my 8 month old. For 3 main reasons. 1. They have a camera you can watch on their website (with password of course), I love to watch my kiddo play while I'm on lunch break. It is also really nice to know that you and other parents are checking in through out the day. It just enforces that nothing is going on that they would not want you to see. 2. Everybody/everything is really clean. The ladies who own it and employees are so sweet and will take pictures of your kid and let you know how they did that day. The play area/toys are all clean and the day care is not cluttered at all. 3. No technology!! I hate that some day cares expect you to pay to have your child watch movies all day, it is not good for the them. If I'm paying I want my kid to socialize and play and have fun and get his energy out. Dino has no TVs and has a set schedule to keep the kids busy all day long. Honestly, this place has made going back to work much easier. I know my baby is ok and having a good time and I am willing to pay for that any day!!