Who We Are
Structured planning is what sets Dino Drop-In apart from other drop-in centers. You won't find screens and electronic toys entertaining children here, our preschool programs have been developed to inspire intrinsic motivation to learn and grow. Activities throughout the day have been carefully selected and timed to give the maximum learning opportunity to each child while respecting the shorter attention spans of the youngest in our community. A mixed age group class fosters a community feel and growth mindset in the younger children and empathy in the older children as they learn to navigate activities in an inclusive manner.
There are multiple opportunities in a day for circle time and group activities to inspire and share. Free play and gross motor skill development give plenty of time to burn off energy, build strength, independence, and resilience. Project time allows your child to develop their interests and explore creatively. At Dino Drop-in we have monthly themes to help guide children to learn about the world around them and encourage a lifelong love of learning. Choose Dino Drop-in for services that deliver more than just a helping hand.
All Dino Drop-In teachers are background checked, trained in CPR/1st Aide, and required to do continuing education each year.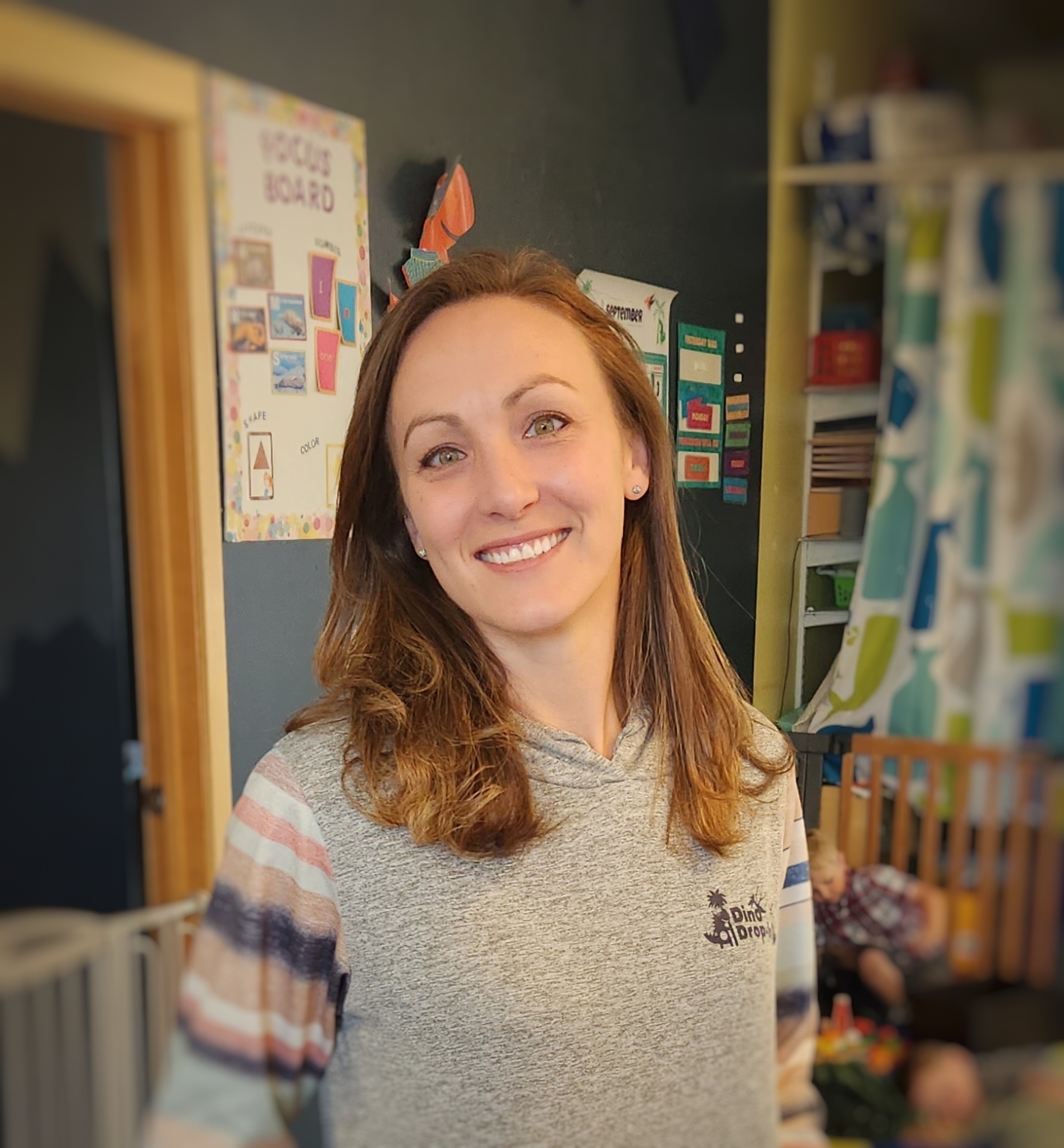 Meet Ms. Sarah! Ms. Sarah received her degree from MSU in Elementary Education. Sarah is a dance instructor and has managed other local businesses since moving to Bozeman. We are thrilled to have Sarah as a resource to all of our location managers and popping in as needed for our Bozeman Dino Drop-In Team!
The sky is the limit for Ms. Kylee! She is an involved owner and director of our WA centers, who loves making an impact on every child. From hugs to messy art projects Ms. Kylee goes the extra mile to ensure children are laughing and loving to learn. She is a former Kindergarten teacher with 10 years of Early Childhood Education experience. Kylee has always had a passion for helping others and has always had a niche for children.
Kylee and her husband Cole became parents to twins in 2019. Kylee loves serving the community, leading people and loves watching children achieve "hard things".